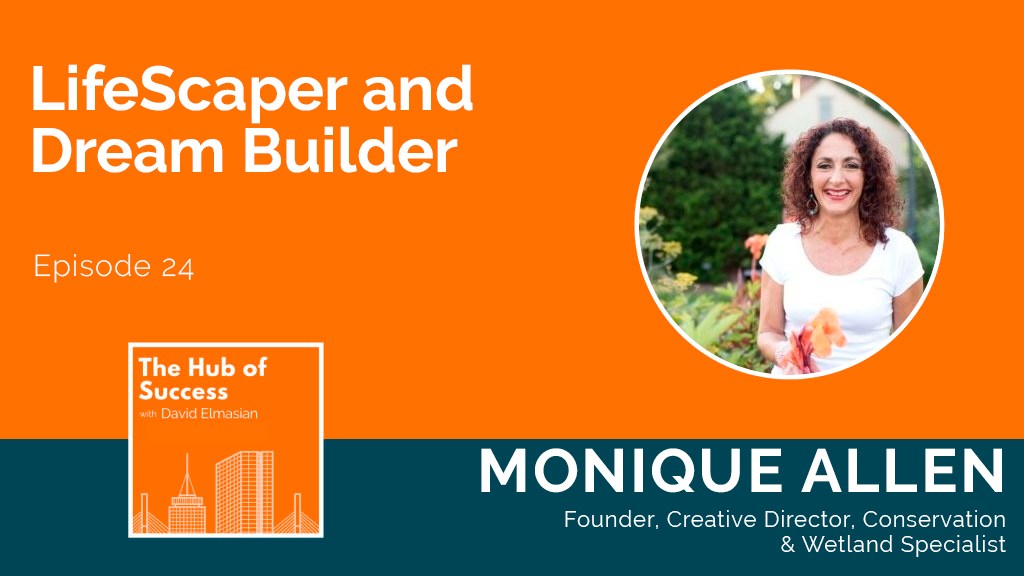 How cool is this? I was featured on a
podcast
this spring! As a business owner, I'm always thinking about how to do business better. And, as a landscape professional, I am committed to improving the services we deliver so that we can be sure that our clients are getting outstanding results. To that end, I spend a fair amount of my winter researching new ideas and innovations so that I can improve The Garden Continuum's practices.
It was during one of these afternoon research sessions that I stumbled upon a podcast called the
Hub of Success
. I listened to a couple of episodes and thought, wow, this is a cool show! So, I decided to research the host. Low and behold...he's a fellow Armenian...so I was immediately intrigued. Come to find out he's also the owner of an IT business called,
Applied Synergy Group
... and down the rabbit hole, I went. I invited him out to visit TGC and give us a pitch on how we could improve our IT experience. Turns out, David Elmasian is a passionate business enthusiast and his podcast is dedicated to highlighting businesses that are pushing the envelope of status quo to reach new plateaus of success. We hit it off like long lost cousins in a flash and ended up entrenched in a vibrant discussion about business. So, he invited me to be his guest and
I'm sharing the session with you here!