As growing numbers of individuals join the movement to reduce our collective carbon footprint and slow climate change, questions inevitably pop up about the best ways to affect positive change in our daily lives as well as in developing and maintaining the landscape.
The only ways to make a real impact is to roll up your sleeves, get your hands dirty, and financially support organizations that are doing the same. Collectively, we can make our voices heard with our actions and our dollars. It's important to remember that you and your actions matter and you can make a difference when you get in the game.
The best way to approach this is to think of the results you'd like to achieve and then consider the most effective ways to obtain them. Let's take a closer look at three of the fundamental changes we can embrace that will make a real difference:
1. REDUCE YOUR HOME'S IMPACT ON CLIMATE CHANGE

Many homeowners think the first thing to do is get off the grid and go solar or utilize less-impactful energy alternatives such as geothermal heat. However the most impactful choice is to adopt regenerative landscaping as a way to make a number of long-term, positive changes, including improving the soil and biomass while boosting the earth's ability to safely store carbon.
Consider moving to more organic and natural landscape and garden practices.
Conventional practices utilize synthetic products and highly mechanized systems which reduce the soil's ability to hold water and combat the effects of drought. Synthetic chemical fertilizers provide an infusion of nutrients to the plants, but they do nothing for soil texture and do little to build the long-term nutrient capacity of the soil, inhibiting carbon sequestration while harming the resident biological life. These chemical fertilizers, which are polluting to manufacture, only give plants a quick boost and then they may leach through the soil or wash off with the soil as it erodes in the rainy season, contributing to water pollution.
Planting ornamental trees and stabilizing shrubs as garden companions will provide a long-term, positive effect on the environment. In addition to helping cool and stabilize your immediate ecosystem, they are major processors of carbon dioxide and producers of oxygen – great for jump-starting a healthier overall environment.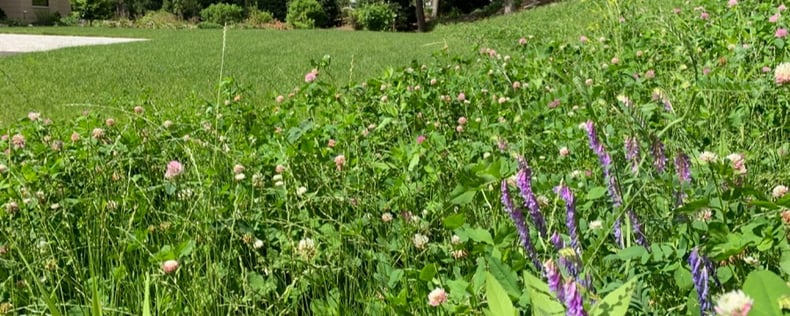 2. SUPPORT THE LOCAL SMALL BUSINESS COMMUNITY AND CLIMATE-FRIENDLY ECONOMY

Big changes start small. By adopting a hyper-local strategy and patronizing your local small businesses, you can help stabilize and support the local job market, keeping money in your community where it can do the most good. Local businesses employ a local workforce and often require less long-distance transportation which together help reduce carbon emissions while supporting the local economy.
Seek out and support companies and organizations that make climate part of their
mission. That includes participating in Community Supported Agriculture (CSA) initiatives. By supporting a CSA cooperative and farmers market you help reduce the negative impact of industrial agriculture, preserve local farming, support the local economy, and provide your family with more nutritious food. All of this helps reduce our overall impact on the environment, contributing to a healthier planet.
3. BUILD A GENERATION OF CLIMATE-AWARE AND NATURE-LOVING CITIZENS
Get your children involved in gardening at a young age. Introducing them to nature, how our ecosystem works, and how every living thing is dependent upon other living things helps them develop a healthy respect and understanding of the beauty of nature and the joys of working in the soil. It destigmatizes getting dirty and builds a lifetime connection with their home - planet earth.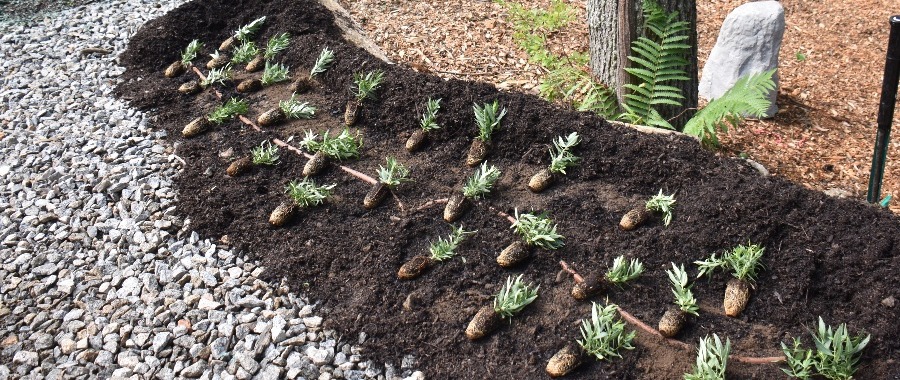 Embrace all aspects of the great outdoors. Start a home garden or participate in a
community garden. Take family members, friends, co-workers, and neighbors on walks and hikes to enjoy the fresh air, sunshine, and nature in all its glory. People who are aware of and enjoy nature more tend to be more empathetic and caring, eager to restore and take care of that precious and valuable resource found on our planet.
Sustainable community projects are a great way to get everyone involved. Pocket parks are becoming increasingly popular for reintroducing nature into developed environments. These small – even tiny – parks are little gems of natural beauty that can be developed in abandoned lots, empty corners, and other unused or under-used municipal, commercial, and residential properties.
Encourage your teens and young adults to consider summer work at community farms, garden centers, and landscape companies as gainful employment while they are focused on their learning. These are good and respectable jobs that will teach young people to handle working hard physically for extended periods of time while being a productive member of a team. Similar to being involved in sports, working in the green industry provides life lessons that will be valuable as they finish high school and college and have to make real world decisions. There is nothing more rewarding than knowing something about the planet you live on and that you are physically and mentally capable of doing physical labor and achieving results with fellow workers. Taken a step further, it is an industry that provides many career opportunities - design, construction, horticulture, business, management, and
finance just to name a few.