We're proud to announce the launch of The Garden Continuum's new web platform called TGC Academy. This new service offers information to help landscape professionals and garden enthusiasts become better gardeners and to support business owners to grow their business.
At the time of this launch, many people find themselves at home because of state and local travel restrictions caused by the spread of COVID-19. To take your mind off of these world events, this may be the perfect time to explore this new resource, to learn something new, and to inspire your next actions in your garden or business.
Monique describes TGC Academy
About TGC Academy
The Garden Continuum's CEO and Creative Director, Monique Allen, shares her expertise and experience gained in more than 30 years working as a landscape professional and business owner giving visitors an inside look at what it takes to succeed. The idea behind TGC Academy is to share her landscape business strategy, land development methods, and ornamental gardening methods in one place for everyone to enjoy.
The TGC Academy concept was born from the realization that we all need support along our journey to mastery. The more diverse the information out there, the greater the opportunity we have to find what we need. Our goal is to grow TGC Academy like a garden, adding new content, and encouraging readers to come together to share their knowledge and ideas. Over time, this resource will become more comprehensive and a central source for information, knowledge-sharing, and solutions to problems.
The secret to success in the landscape: be open to learning
The secret to successful landscaping and gardening is the willingness to learn. The only way to break the isolation that prevents landscapers and gardeners from increasing their knowledge is to openly share ideas, resources, and solutions with others.
One of the main goals of TGC Academy is to refocus landscape service efforts to support the environment over commercialism. We all must work to develop, share, and promote environmentally friendly, sustainable, and actionable solutions for the landscape challenges we face.
For Landscape Business Owners
Landscape business owners will gain insights that will enable you to develop high-quality services and processes to maximize client satisfaction while improving productivity. You'll also learn how to lean into a healthy business mindset, craft exceptional services, and exceed your sales goals to become a dynamic and extraordinary business – all as part of the landscaper freedom formula, a self-paced online course.
The TGC Academy Store offers educational resources and learning opportunities to help landscape business owners grow and succeed, including video classes, and eBooks.The new book, STOP Landscaping, START Life-Scaping, guides you in building and maintaining landscaped spaces that resonate and give back. You can also check out Monique's published design articles available for a quick and free online read.
Prefer a more one-on-one approach to learning?
TGC Academy also offers landscape groups, associations, and business owners the opportunity to take advantage of Monique's expertise and experience by signing up for personal coaching and speaking engagements. Check out our classes or let us know if we can craft a training program for your team. Often all you need is a guiding hand to show you the way in the garden or in your business. For owners, in particular, the isolation of business ownership, and of leading and managing people can reduce your ability to truly reach your professional potential. We encourage owners to sign up for a complimentary discovery session to determine if one on one coaching is right for you to break down the barriers that are holding back your success.
For Home Landscapers and Fine Gardeners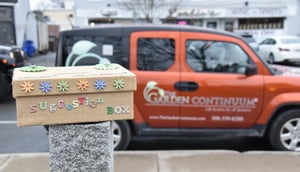 The TGC Academy web platform features a Video Library where you can choose from many short how-to landscape videos. This library allows you to get immediate answers to your fine gardening questions and offers helpful tips and techniques to create a beautiful, vibrant, and sustainable landscape. The goal is to support you on your journey to create your own unique landscape -- what we call a Life-Scape™ -- that integrates natural features, sustainable plantings, and functional elements to enrich your experience. The video library features a suggestion box where we encourage you to share ideas and tips, ask questions, and let us know what you'd like to learn.
Local Live Learning
How about taking part in a group learning event? If you're local to the Medfield, Massachusetts area, we have a training space where you can take part in classes and demonstrations to hone your landscape skills and pick up new ones. If you're a business owner, we offer opportunities for you to learn leadership and management skills. You can even host your own events for team training, lunch-and-learn sessions, and product demos. Participating in a community learning environment brings together people and ideas to foster better information absorption.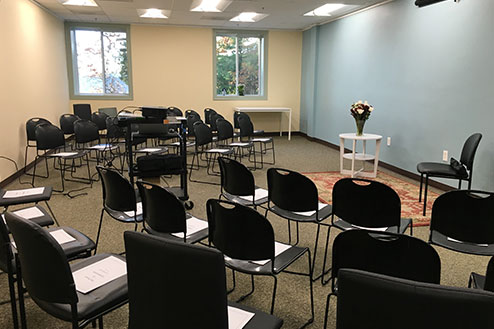 In this present environment of managing social-crisis in the form of a health pandemic, we've all gone inside and isolated from one another in order to stay healthy and safe. This is absolutely the right thing to do at this time and it allows more of us to try out online learning. When it is all over, we must remember that human beings are social creatures. We need and crave live interaction and connection. This intimate space will allow for small gatherings of like-minded individuals who are ready to rebuild the structure of social interaction and learning.
Something for Everyone
Whatever your landscape or garden learning needs – whether it's just becoming a better gardener or learning how to successfully grow your landscaping business – the new TGC Academy is a great place to start. We've got valuable information to offer you and would love you to share what you know with us. Please check out TGC Academy today and share it with your friends!