How to Build a Patio: Part Three

This week's video on How to Build a Patio concludes with cutting pavers, installing edging, and compacting and adding joint sand. The Dwight Derby House patio is complete and the final product looks fantastic. Below the video are pictures of the last phase of the project. You can check out part one and part two in the series also.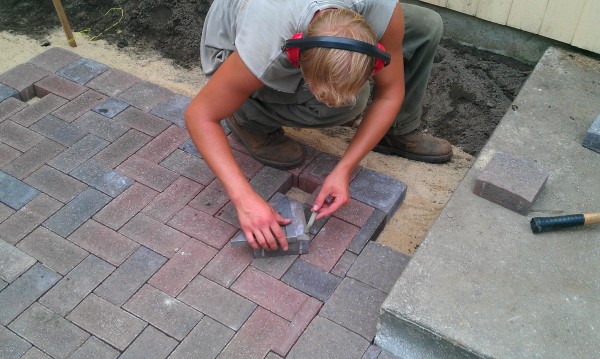 Marking the pavers to be cut.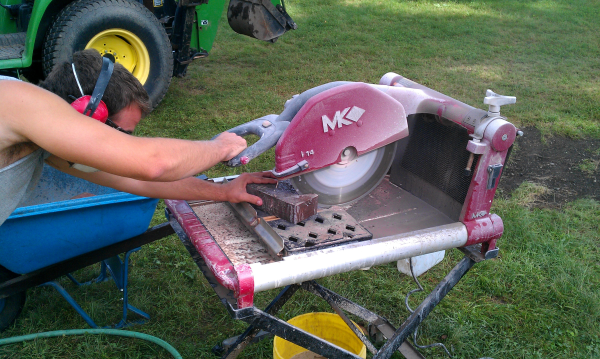 Using this MK saw with a diamond blade makes cutting stone simple and accurate.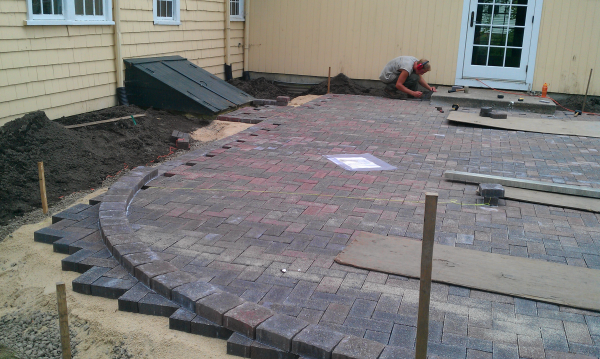 Overlaying the arch on the patio allows us to trace the correct curve.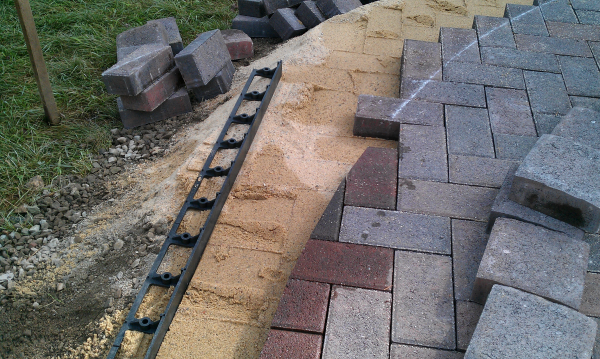 With the curve traced we can now make the finish cuts.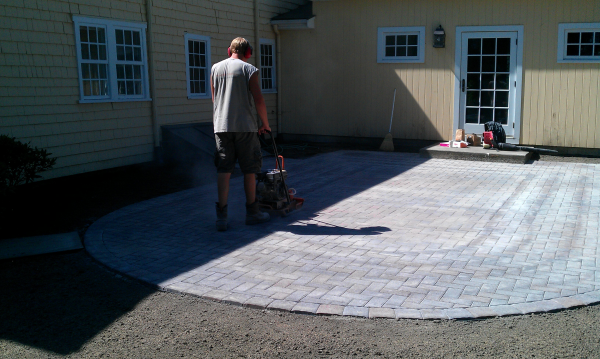 Once cut, the patio is ready for compaction and then joint sand.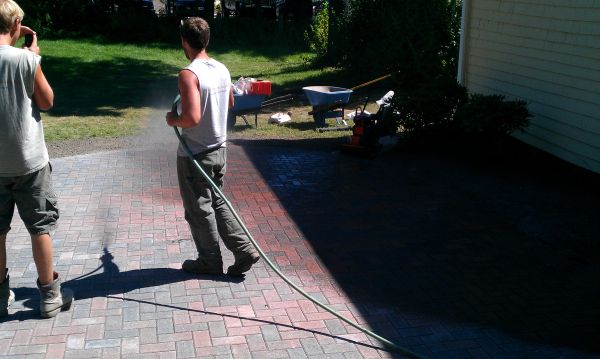 After compacting and adding more joint sand, we sweep off the excess sand, compact one more time and then wet the patio to harden the joint sand.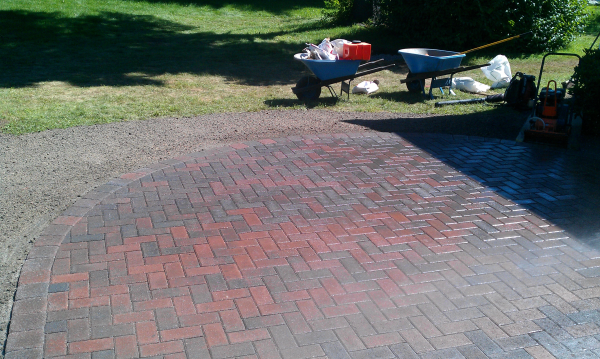 Once the patio dries, it's complete!
THE FINISHED PATIO