Outside living spaces are valuable additions to any landscape environment. Patios are particularly valuable because they extend our living into the landscape in more exciting ways all the time. Where you put your patio, and what you build it with, speak to the functionality and the aesthetic feel of the space. These choices are clearly important because you will interact with this space often. But, what about HOW you build it?
Truly, HOW you build it, is probably the most important decision you will make for your project. Our team is trained using ICPI standards for paver installation and we have adapted those techniques to work for all our stone choices. The patio foundation, or base, is a critical part of the process. It isn't the sexy part - it is the nuts and bolts part.
NEVER skimp on your base!
To demystify the process, our most excellent Design/Build team filmed a three part video series on "How to Build a Patio". We hope this helps you vision your patio, and plan for the perfect base. We hope you'll watch and send us your comments and questions!
How To Build a Patio - Part One

Welcome to this weeks video blog on How to Build a Patio. This is the first in a three part series on constructing a patio. Today, The Garden Continuum shows you how to prepare the base. Check back weekly to see the entire series! Read below to learn more about the project.
TGC broke ground on one of our annual community outreach projects. In 2007 we were asked by members of The Medfield Historical Society and The Friends of the Dwight Derby House to consult with them on the existing landscape and the future development needs for the site. TGC donated a master plan which seeks to mitigate bad views, enhance existing landscape elements, and create spaces appropriate for hosting events both private and public. The ability to host events will bring much needed revenue to The Dwight Derby House to help maintain and further develop the site. We are very excited be installing a patio space off the exhibit room this year with generous donations from TGC, Ideal Paver Co., Van Berkam Nursery, Lovell's Nursery and D.F. Sullivan Inc. Check out the pics below!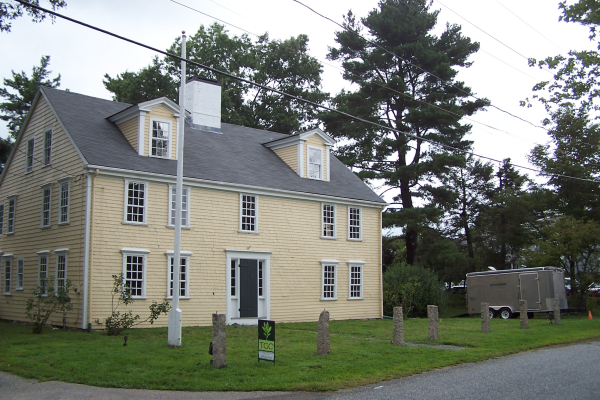 Front of the Dwight Derby House. Built circa 1651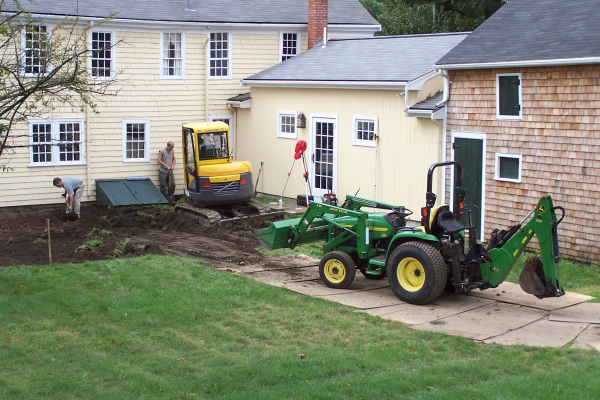 The patio excavation begins!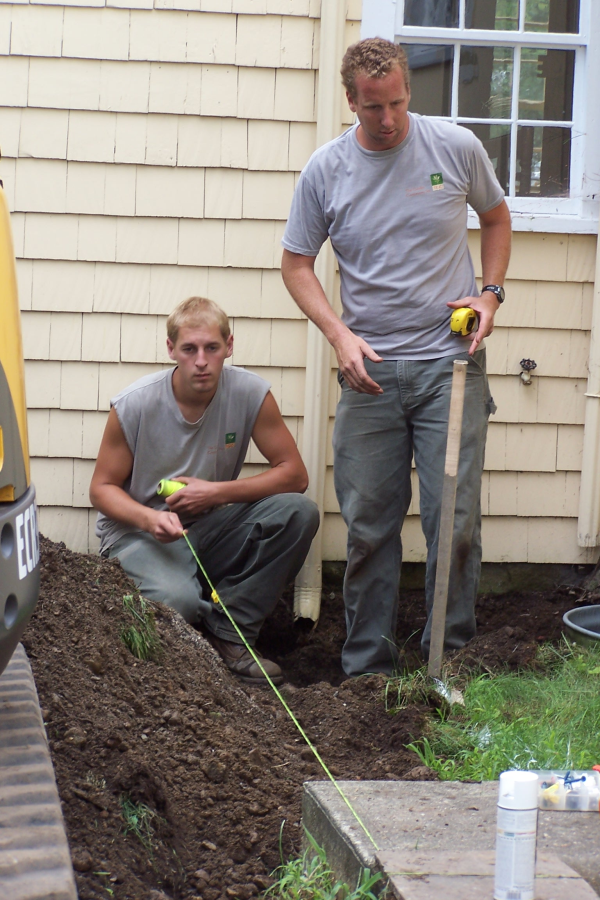 Checking the base depth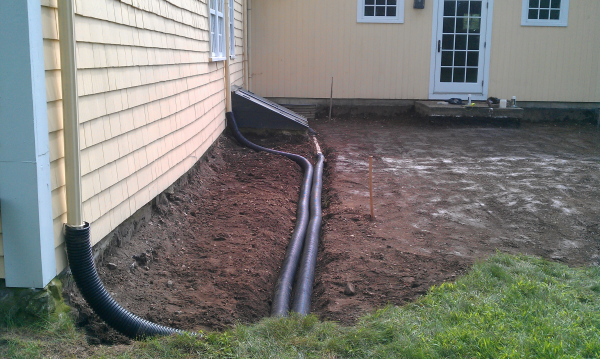 TGC added ADS (advanced drainage system) to the downspouts in order to manage the rainwater and direct it away from the patio.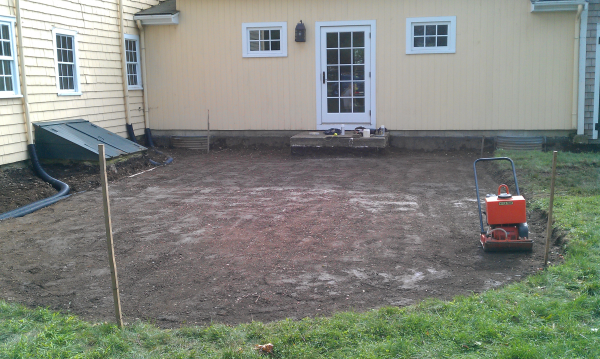 The base is now ready for aggregate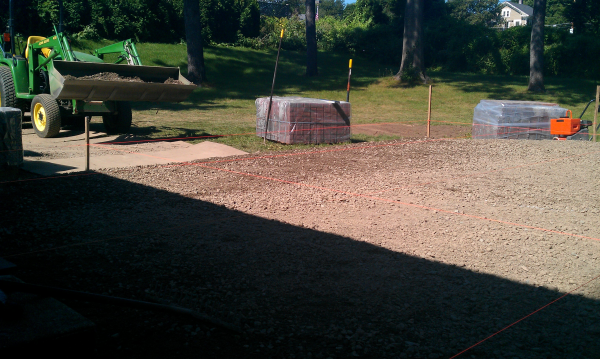 Adding the aggregate and checking measurements with string-lines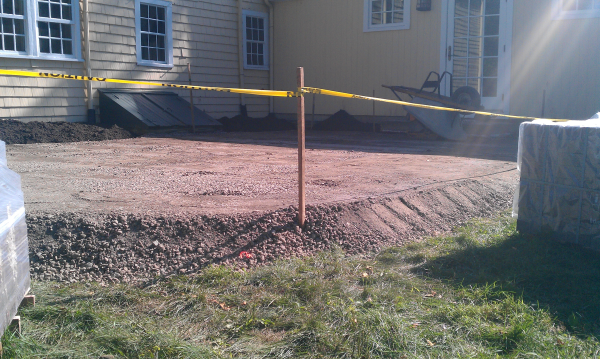 The base is done and ready for bedding sand. Click this link to see part two of the series on How to Build a Patio!