How to Fertilize Annuals
Summer annuals have a short growing season in New England so it's important to fertilize regularly in order to get the best performance from your investment. This week, The Garden Continuum's Fine Gardening Division demonstrates how to fertilize annuals. We use organic fertilizers that allow us to feed our annuals more frequently because they have less Nitrogen (N), phosphorous (P) and potassium (K). This is better for the environment because there is less NPK waste and therefore little to no fertilizer runoff affecting the environment. In other words, we provide the plants with what they need instead of wasting fertilizer that they will never utilize. Check out the video below!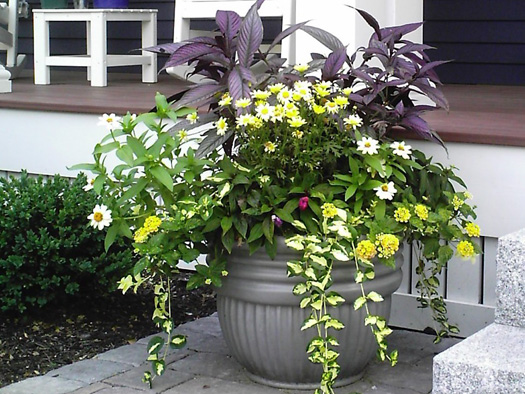 This planter's main features are Persian Shield, Marguerites and Lantana.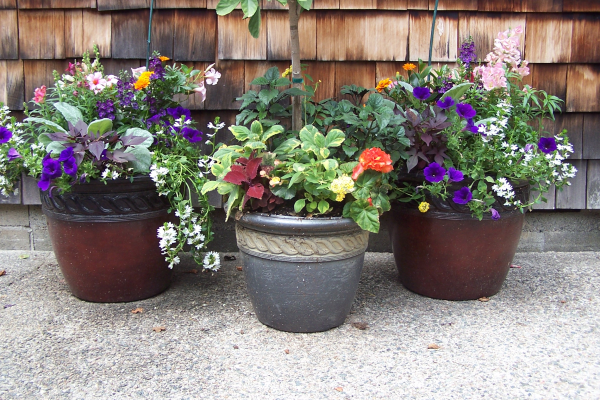 This beautiful combination of annuals include Coleus, Petunias, Begonia, Scaveola, Angelonia, Salvia, Snapdragons, Marigolds, and Mandevilla.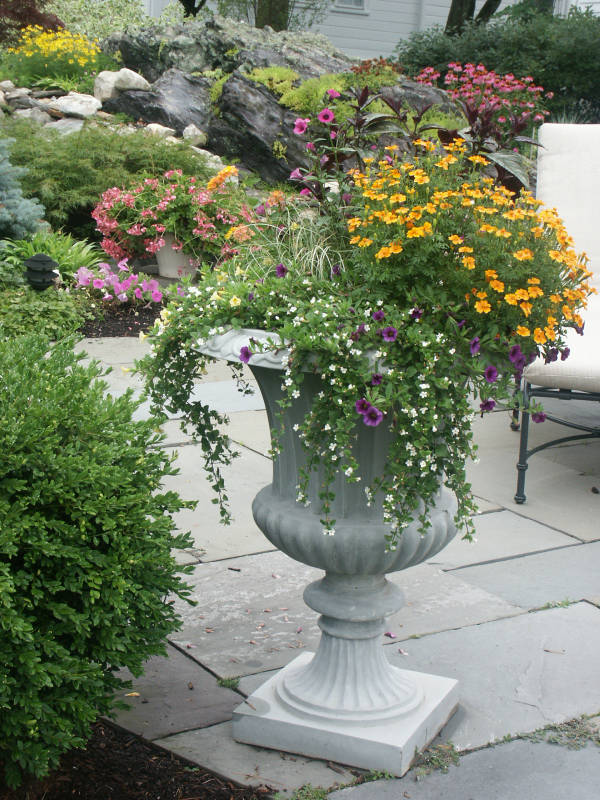 This tall urn features orange Tagetese, white Bacopa, purple Calibrachoa, Lantana, and Carex grass.