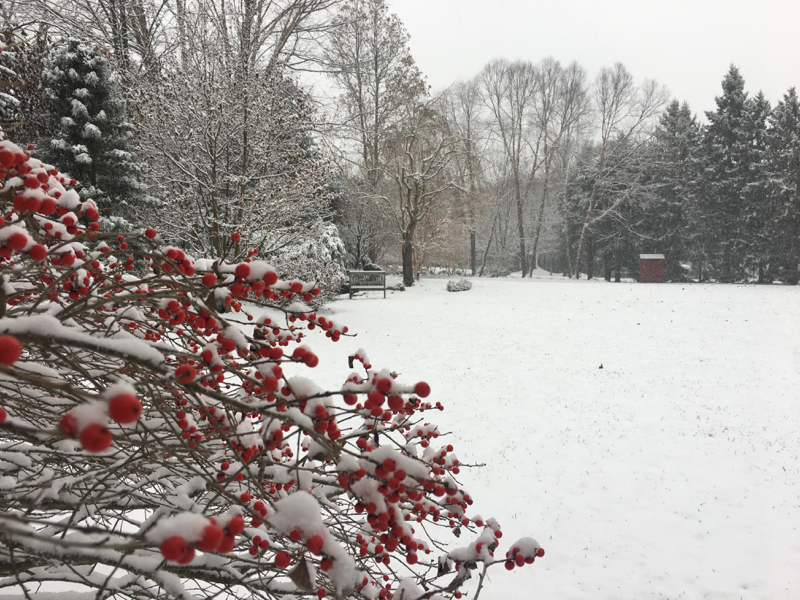 It's that time of year when it's interesting to look back and review all that's happened in the past 12 months. Even in gardening and landscaping, a lot goes on.
Now, I'm one of those people who embraces seasonality. I love to witness nature slowly turning -- the changes each season brings to the landscape and all the living things in it. I, like a lot of gardeners, deeply sense the cycles of nature – the rebirth of spring, the growth and vitality of summer, the maturing of autumn, and the quiet slumber of winter. Each season brings its demands and rewards for gardeners and lovers of nature.
What has made me so happy about gardening in 2017 is that we really did seem to rebound from two devastating drought years. It didn't seem possible at the end of 2016 that we could recover so well from the damage of drought. But I think we did. Plants were thriving all over the landscape. Roses and hydrangea bloomed with abandon. Perennials, groundcovers, and annuals put on a fantastic show. Fruits and seeds abounded post-bloom -- especially the winterberries. This happy native plant is now in full, glorious display. You will notice them bursting with red throughout landscapes wild and managed. Maybe you have some in your gardens -- if you don't, you should.