Nature has long been used as a symbol for a wide range of human emotions, relationships, and interactions. Life, beauty, death, decay, and renewal are just a few examples. As an extension of nature, gardens are perhaps a perfect metaphor for much of what makes us human. We care for our gardens much in the same way that we care for each other. We plant seeds, tend to young plants, feed them, nurture them, and watch them grow.
Much of who we are and what we do centers around how we care for one another on many different levels. Care is central to human existence. Without caring, life would be ugly, short, and devoid of hope and spirit.
I recently experienced the loss of my dad and the rollercoaster of emotions that I faced over the course of several months led me through a period of introspection and even some amount of revelation. Care has become a new word for me now because I came to realize that it is in the reciprocity of care that true compassion lives. Care does not flow in one direction. Care flourishes when individuals learn to accept, respond, and return care as a pure act of kindness.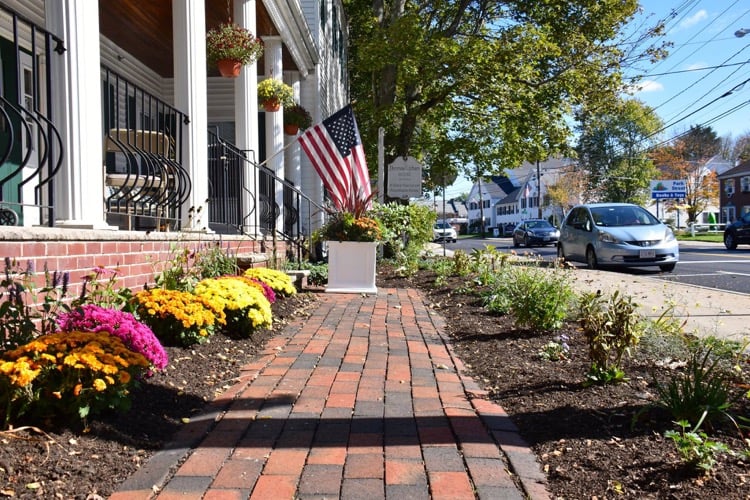 As my dad's health care needs became more challenging, I realized I needed help, so I turned to the Thomas Upham House in Medfield, a residential nursing care facility. Within a short period of time, I was overwhelmed by the amount of compassion, skill, and personal concern that went into the care they provide every patient there. I also realized something else: the care they provide suffuses everyone who comes into contact with it. I came to understand that I was being helped and cared for as much as my dad was.
I learned that it's vital to accept care that is given with grace and in the spirit of compassion. See your caregivers for who they are – imperfect human beings offering what they can. You then can accept their care with grace in return. If you are an empathetic person, this kindness and compassion will spur you to respond and pay it forward in some fashion. Perhaps you're even compelled to extend your reach of love and compassion to an even greater community of people needing care in some way.
That's how care became redefined for me:
Care is freely offered
Accept it for all it does, directly and indirectly
Respond to it in your own fashion
Extend your response to the greater community around you
For me, I wanted to pay it forward with a garden. Why? Because gardens, to me, are the perfect symbol of care.
Gardens engage all of the senses, exercising them, exciting them, and encouraging healing on a number of levels. The colors, scents, and sounds of a garden calm the nerves, soothe the soul, and provide a gentle, healing energy that is a perfect extension of human care. Of course, gardens by themselves cannot heal, but they are a critical element of self-care, helping individuals take care of themselves by accepting and responding to the beauty of nature.
And so we come full circle in this story, back to my dad and the wonderful care he received at the Thomas Upham House. I wanted to repay in kind, and so decided that The Garden Continuum would reclaim and restore the landscape, design a new garden, and install it.
This Facebook album includes the full set of images of the project:
This was further supported by many generous donations from our clients as well as some friends and family members. Unbeknownst to me, even my staff took up a donation pool of their own to purchase a pink flowering dogwood in memory of my dad. It will be planted on the grounds as well. I was so touched!
Everyone selflessly donated personal resources for the creation of a beautiful garden as an active symbol of the care we as humans can provide one another. Placing this garden at the Thomas Upham house, right in the middle of Medfield on the main route (Main St - 109), allowed us to provide a place of respite and recovery for patients and their families and the invaluable Thomas Upham House staff, to utilize and enjoy, while sharing it with the larger community.