No creation was ever realized that wasn't first a simple idea.
The road between a dream and the realization of that dream is paved with clear and measurable steps. Just like putting one foot in front of the other leading you to a destination, building a landscape, no matter its size, requires completing a set of tasks that will ensure a positive outcome.
Anyone who comes across a beautiful landscape is bound to feel drawn into the luxury of the well-developed space. Humans for the most part are deeply connected to nature, so when a landscape has been ordered into a form that expresses an invitation to participate, it can only elicit admiration and desire.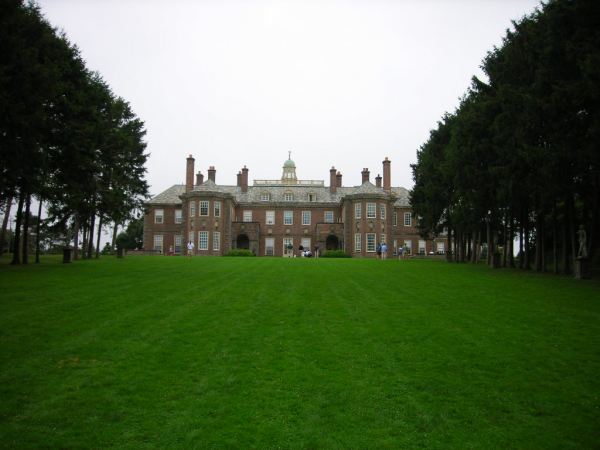 But, many people see a beautiful landscape and think, "Ah, I could never have that," or "I could never afford that." And while that may be true when referring to the landscape at the Crane Estate in Ipswich, Mass. Or the Tuileries Gardens in Paris, France– mansions and castles don't seem to be in most of our budgets these days. But every home and every business with its own plot of land has the potential of having an attractive landscape environment.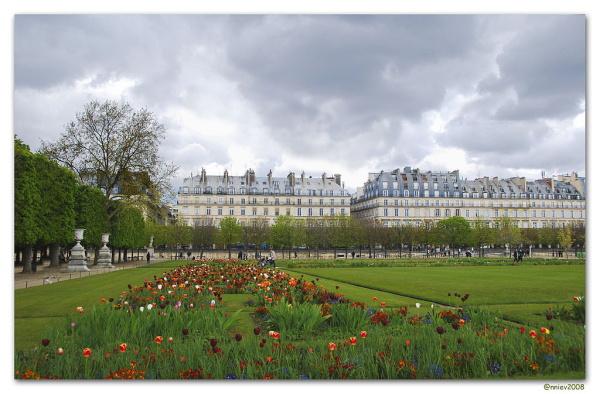 I am sure you are thinking that I am being overly optimistic, but I will guaranty you that my claim is totally realistic. The big variables in this equation are time and money and if you own land you may be lucky enough to have a little of both left over after working to pay the mortgage. Add a little landscape sweat equity and you have an extra ace in your pocket to work with. Ultimately it is all about choice and value. I will further guaranty that when you choose to value the plot of land in your charge and to honor it with your precious time and creative attention, the payback is priceless.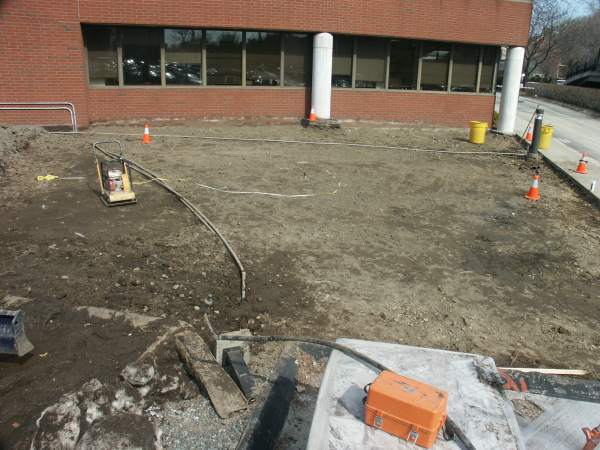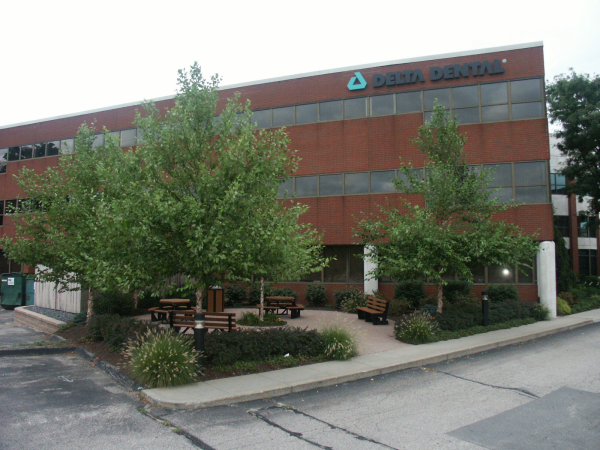 These before and after shots of an Award Winning corporate site in Providence, RI illustrate a vision offered by the CEO and CFO of this corporation. They placed high value on their landscape's ability to make the building attractive to the city, compelling as a rental property, and a place of peace and productivity for the tenant workers and visitors. This garden, amidst an asphalt parking lot, stands out as an oasis of health and beauty within the rest of the cityscape.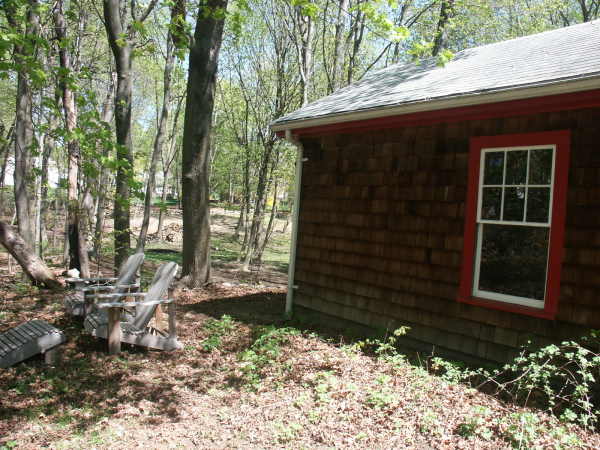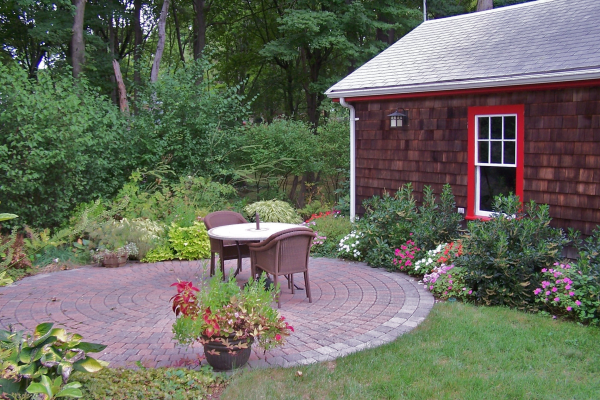 This quaint bungalow home in Sharon, Mass. sits on a small lot on a dead end street. These homeowners had a vision! And for seven years they have been developing their dream with love and a measured budget. This parcel of land is now a lush paradise of diverse plantings and enticing places to sit and soak in the sun and fresh air.
Both these sites are managed by people who understand the valuable payback that nature offers in our lives. Whether at home or at work, the landscape has a way of nurturing the soul and feeding into positive human activity. There is every reason in the world to take on this worthy endeavor and to succeed.
In this 3 part design lesson I plan to show you how to use your own creativity to nurture the seeds of a landscape vision by teaching you:
How to develop a story board to capture your landscape vision in snippets of inspiration
How to craft a simple diagram to illustrate the basic layout and flow of your landscape
How to take your story board and landscape layout to the next level on your own or with a landscape designer or consultant
If you have a project in mind for this spring these simple design tips will go a long way in making it successful and fun. I would love to hear what you are planning, so please share your ideas in the comment section.
Create it as you go!
Image Credits
Tuileries Garden image by Anniev
Crane Estate image by Djmcrenn
Delta Dental RI images by Monique Allen
Sharon, Mass: Patio project images by Monique Allen