The magazine Smart Money published an article more than 10 years ago in praise of landscape renovation as a vehicle to improve the resale value of your home. At the time, I neatly stuffed a reprint of this article into all of The Garden Continuum's promotional materials. The article stated that the payback was a sale price roughly 15% better than the average market price for a similar home not professionally landscaped.
By landscaped I mean a yard with a patio and/or deck, sitting or retaining walls, kid play areas, healthy and functional lawn, as well as ornamental gardens. The more property improvements attracted outdoor living, the more the house and land parcel attracted a larger sale price. Since the publishing of that article I have felt quite solid about recommending the benefits of a capital investment in the landscape.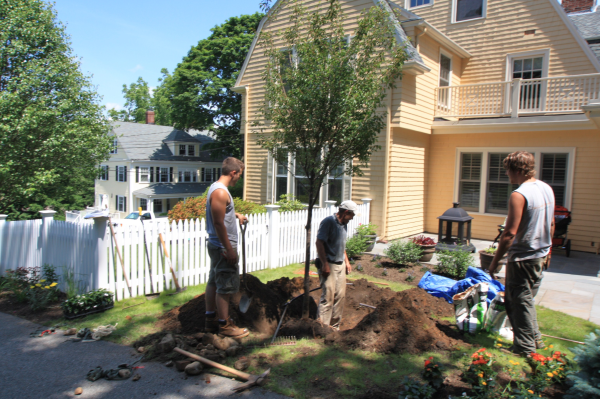 In July of 2008 when the economy had taken a turn for the worst, SmartMoney.com listed minor landscape renovation in their posting entitled 8 Home Improvements That Payoff. Granted they were really talking about curb appeal: like edging, pruning, mulching, adding annuals or planting a new tree. Landscape investment was still ranking in sales figures – a solid feather in the landscape profession's cap.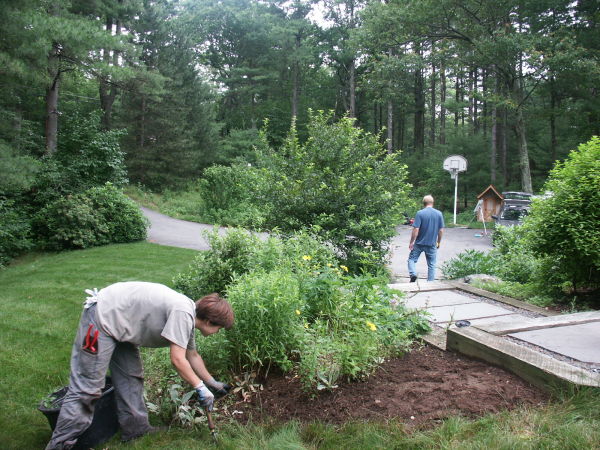 Then in May of 2009 SmartMoney.com highlighted the book 1001 Things They Won't Tell You which listed things to beware of when hiring services providers from tax preparers to plumbers. The magazine's website actually has a tab called "10 Things" where they list the naughty details and bad behaviors of a long list of service providers.
In researching the keyword "landscaper" on the web I stumbled upon a Readers Digest post; 13 Things Your Landscaper Won't Tell You. I was naturally drawn to the title and promptly read all ten items.
While I can definitely see the value of highlighting how to beware of what can go wrong or of what might be left out of a sales pitch, I was left feeling pretty hopeless as a consumer by reading a handful of these lists. And I felt down right bad about my profession afterward. I mean what scumbags! There wasn't a single redeeming word for the poor landscaper. "13 Things" seems to be a place to find the bad news with little or no upside highlighted.
It got me thinking that lists like these could be endless. Each and every one of us has a nightmare story about how some service provider did us wrong. It is impossible to engage in commerce and not have at least one negative experience. This article sites the low barrier to entry and the lack of licensure or municipal regulation as part of the reason for the high incidence of bad experience with landscapers. While there is a large continuum of services and business models due to low regulation, I highly doubt that this fact attracts evildoers. I mean I can tell you some stories of lawyers, accountants and doctors that I would NEVER recommend and I am sure they all paid a pretty penny and spent many years to arrive at the place where they hung their shingle.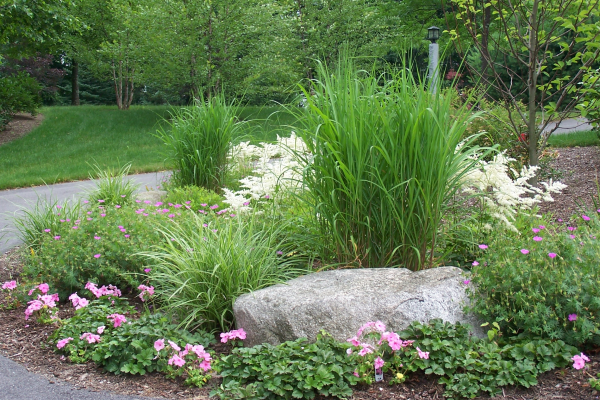 Could there be a better use of published space? Lists that empower the buyer with hiring strategies and tactics can be used to weed out the "bad guys". This puts the power in the hands of the consumer and ensures that control stays with them while they build a relationship with the company they have hired. It is the responsibility of any person who plans to engage in commerce to do their homework because YES there are creeps who will cheat, steel and lie to you…in ALL professions.
You want to have a good landscape experience?
Follow these Five Hiring Tips and I guarantee you won't go wrong.


1. Certified Landscape Professionals
In the United States there are National organizations as well as State organizations that serve to improve and solidify the reputation of the Green Industry. Only a few states have required licensure or certifications. Most states rely on the engaged interest of the professional to stay current on the fast paced changes within the industry. Ah, the power of self-motivation! Just type your state name and landscape certification or license in your search engine and see what comes up. For a short list go to "Professional Associations."
2. Insurance
Due to the exposure to liability in most landscape work, service providers must carry insurance. Whether you are hiring a sole perennial gardener or a contracting firm to install a hardscape feature, please be sure that the person or company you hire is insured. Even a single uninsured person can turn into a nightmare if they get hurt on or damage your property. Simply ask for a certificate of insurance or have a transparent conversation about this topic before you sign on the bottom line or transfer funds.
3. Past Landscape Projects
You should have discussions about the past projects that the company has accomplished. This isn't to determine if they have experience in every little thing, but rather to get a feel for their process and to understand how the company deals with unknowns. ALL projects have unknowns and ALL companies will do some task for the first time. That is how professionals grow. The important thing is how they learn, how they communicate, and how they follow up with you.
4. References
I will be the first to admit that I have hired service providers without checking references. The task is time consuming and it's a little weird contacting a stranger. Justifying NOT checking is easy because you know that only satisfied clients will be on the company's list. But once you get a conversation going, you can find out some useful information.
Here's a tip: ask leading questions that require more than a yes or no answer.
Don't ask, "Are you happy with the work ABC Company did?"
Instead ask, "What was the best part of your experience working with ABC Company?"
And don't be afraid to say, "So it sounds like the experience was rather positive. If there was anything you could change about the experience, what would it be?"
Probing questions get you the information you need about the company as well as about the process of landscape improvement in general.
5. Warm Fuzzy
Let's face it, at the end of the day we want to work with people we like. I personally believe this is becoming more important than ever as we rebuild our confidence in the economy. I guarantee you there are many capable landscape firms out there. I can equally guarantee you will NOT like them all. Choose someone whose business practices echo your values or who might express common interests with you. If noting else, choose a firm local to you. Reputation is everything when you work locally. Check out their business location if you can, meet some of their staff, like the foreman who will run your job; take a gander at their uniform and how the equipment looks. These will all be clues into the kind of people you are dealing with and will guide you in choosing a good fit.
If nothing else, the lack of barriers to entry in the landscape profession ensures that you have choices. Remember you are the consumer, so it is your duty to check up on your selections. Use the above tools and you'll have a terrific experience because working on your landscape should be exciting, fun and full of value that far surpasses the dollars you spend.
Happy Gardening!