As landscapers, we're most comfortable with our hands in the dirt and bringing projects to life for clients. What many of us are not so comfortable with is the art and science of crafting proposals that sell. As a result, we can be prone to banging out less-than-stellar proposals that are fuzzy and even confusing, leading to a lack of understanding on the client's part that can create unnecessary problems.
Now, I understand that there's a reason for this – nobody likes to have to sit down and take the time to write something out in detail. So I have a solution for that. I'm going to show you how to develop a proposal template that will act as a comprehensive framework for every proposal, with parts that can be repeated for virtually any proposal.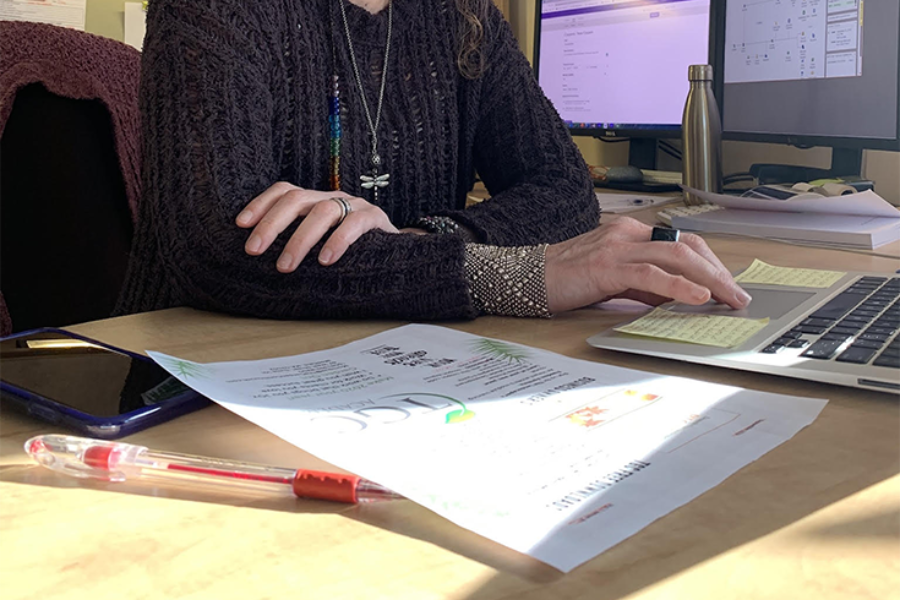 Here are the five basic elements of every good proposal:


1. An introductory overview to put the project into context
All proposals should start with a brief introduction that explains the scope and goal of the project. It should be short and concise and suggest what you are solving. This protects you from project creep and assumptions by the client. If it is a simple project, you can be short and concise. If it is a complex project, then you will have to write more.
Here are a couple of examples of simple project introductions:
"The project goal is to implement a 500 square foot patio to replace the lawn off of the back porch"
"The project goal is to plant an evergreen screening along the left side property line to eventually block the view to the neighbor's property."

2. Spell out the scope-of-work with a bulleted list of the major tasks to be accomplished
Using the patio example above, in this section you would break out the main elements of the project, such as excavating, creating a stable base, and delivering the stones. This enables the client to see all the moving parts and the complexity of the project. There's no need to break it down into all the little details, just the main tasks that clearly define the scope of what needs to be done to deliver a successful, completed project.
3. Materials list
The next thing you want on your proposal is a list of the materials involved. We like to give detailed plant lists and provide itemized materials. We list quantity, sizes, finishes, etc. but we don't include prices.
Once again, the product details are helpful to clients because they help them understand the true scope of the project. No need to go into the real minutia, though; for example, a carpenter will not tell you how many nails they will use but you know they are using a lot of them.
4. Terms and conditions
Every proposal should have terms and conditions. I recommend including a payment schedule and a request for a scheduling and materials deposit. Clients are required to sign a contract and pay a deposit which provides funds to start the project and gather resources to implement it.
For large jobs, you should include periodic payments and leave a decent amount to be billed at the end so the client feels like you still have skin in the game. You want them to be thrilled at the end of the project when you receive your final check.
Having payment terms baked into the project ensures that you have income coming in on a regular basis – a real benefit for those of us who are not great at timely invoicing.
5. A signature line
Nothing is real until it's in a contract and the client signs on the dotted line. Make sure it's dated and that the client initials every page to indicate they've read it. Yes, it might sound a little finicky at first, but you'll be happy to have everything in writing if things start to go south and the client wants to claim you didn't tell them something. A signature and initials on every page puts an end to that argument before it can even get started.

TWEETABLE TIP
All proposals should start with a brief introduction that explains the scope and goal of the project. It should be short and concise and suggest what you are solving.
VIA @GardenContinuum

A little hassle goes a long way.
Yes, writing a comprehensive proposal can be a hassle because it forces you to take the time to think through your entire project in advance and put it on paper before you get a single dime. I get it, it's much easier to rely on a handshake and a promise. And while that may have worked back in the day, these days, with the intensity of competition in the landscape industry, it's critical to have everything spelled out, signed for, and partially paid in advance.
As a landscape business development coach, I can tell you from personal experience that two of the most common complaints when I first start working with a new business is their ongoing struggles with selling the job for what it's worth and getting paid in a timely manner.
As landscaper professional and business owner myself, I know that it's always a good idea to protect yourself and your business with a clear proposal, a contract, and upfront cash. Unambiguous terms and conditions benefit both you and the client. I've implemented a clear process around closing a deal at The Garden Continuum that definitely requires a bit more upfront work, but the coolest part about that, is once the proposal is done and the deposit is collected, I'm free to focus on what I really love which is to build a fantastic new landscape!
Image Copyright: 123RF Stock Photo